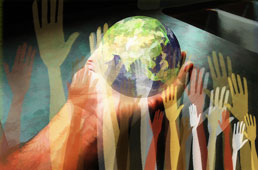 The Jordan School District World Language Department is committed to helping all students prepare to live in a society where cultural and linguistic diversity is honored. It is our goal to encourage students to learn and use foreign languages for meaningful communication in both spoken and written forms.
The foreign language programs in our district emphasize language as it is used in real-life situations that students are most likely to encounter. Through the study of another language, students develop sensitivity to the cultural and linguistic heritage of other groups, understand their influence upon American culture, and become prepared to participate as members of a global society.
Something to Think About ~
Language learning correlates with higher academic achievement on standardized test measures.
Language learning is beneficial to the development of students' reading abilities.
There is a correlation between language learning and students' ability to hypothesize in science.
There is a correlation between language study and higher scores on the SAT and ACT Tests.
There is a correlation between high school foreign language study and higher academic performance at the college level.
If you want to read more about what research shows concerning the study of foreign languages, click https://www.actfl.org/advocacy/what-the-research-shows
Any Questions? Contact me!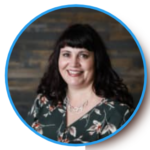 World Language Administrator
  Kaye Rizzuto
  801-567-8320